2017 Recap: After 30 places in 7 countries, India is next on my radar!
Okay. So, I did this during full-time jobs, between jobs and in the midst of various other projects—although the latest bout of travel happened on the heels of an unexpected bonanza, which necessitated my departure from a full-time job just before I was due to take off in August 2017.
After that expedition, it comes to thirty cities and towns across seven countries, including roughly one-fifth of the U.S., in a little more than a year. Umm…did I get the Math right? Oh, wait. It's probably best to list it out. So, here goes!
In Prague. With fellow travelers, writers and researchers. Aug. 2017
Toronto. San Francisco, Bolinas and Sunnyvale in California. Hollywood and Miami in Florida. Philadelphia in Pennsylvania. Parts of West Virginia. Boston, Plymouth and Cape Cod in Massachusetts. Portland in Oregon. York, Bar Harbor and the Cadillac Mountain in Maine. Parts of Rhode Island. Amsterdam, Leiden, Scheveningen, Rotterdam and The Hague in The Netherlands. Prague in Czech Republic. Berlin, Oranienburg, Rostock, Warnemünde and Lichtenhagen in Germany. Brussels in Belgium. London, Cambridge and Northern England. I am nearly certain I missed a few in this repertoire.
Ahead of the upcoming Jaipur Literature festival, I remind myself that I will now need to initiate visa-related paperwork for a trip to India, where I also hope to take a bit of time off for some spiritual inoculation in Haridwar and Shantiniketan.
God knows where else I will go next!
Bless the spirits of the sea, land and the universe. I feel blessed. This was the realization that struck me when I returned to New York from London recently. Upon getting back to the Big Apple, I was inundated (and rather delightfully so) with a string of projects for both Dow Jones and HarperCollins, including boatloads of local meetings, and a plethora of calls and virtual meetings in London. Which means I've been working both UK time and Eastern Time!
In other words, I couldn't get around to writing this post until now. Granted, I have a mild flu, so I'm taking some portion of this morning off work before my next couple of meetings later in the day. But, now that I've come up for some air, today is the day. Today is the day that I publicly give gratitude to the universe, to my family, friends, colleagues, subjects and sources, editors, business associates, clients and just about anyone else who has made the journey memorable, insightful and meaningful in 2017.
There's nothing that informs a writer more than traveling extensively, whether on work or otherwise. There's nothing as all-encompassing as absorbing the vibe of each place and assimilating attributes of each culture as part of one's own consciousness through explorations of nature, oral history-type conversations with locals, and more!
If you are a writer traveling on a budget or grant, here are a few key takeaways I would like to share from my own experiences:
· Plan your agenda ahead of time. Even when there is little or no time to plan, as is often the case for journalists, writers and novelists on deadline. I can never emphasize its importance enough. This involves lining up meetings, interviews, special tours, site visits, and approvals for area surveys as much in advance as possible. For example, if I had not done this, I would not have had elaborate tours in Cambridge University's colleges, where several special permissions and prior approvals are required, especially for researchers and writers whose work will likely manifest in print.
· Once the foregoing arrangements are in place, map out your agenda in such a way that you leave ample room for unexpected or impromptu meetings, interviews, and discussions. This was the case upon my arrival in Lichtenhagen, Germany, where I landed a sudden interview (another bonanza!) with a man who had lived in a building-cum-refugee shelter, which burned down in the Lichtenhagen-Rostock riots in 1992.
· Check your health, work out regularly and stay in top shape, all along. This involves meditating, if you need to, and finding your centre and your balance, no matter how crazy your day or schedule is. You may have to run down from one platform to another with two large suitcases that you'll have to carry up or down the stairs in two minutes. You may have to walk four miles to a particular site. You may need to lug along not only your camera, recorder, notepads and other paraphernalia all day, but also a change of dress for an evening cocktail event, which you can't attend in zip-off pants and cowboy boots.
· Travel light, even if you are moving between cities and countries. This was a boon when I traveled through East Germany and Belgium with no more than a tote bag. While in Belgium, I was waiting for a train, back to Amsterdam (and it was the last train for the day). An announcer mistakenly mentioned that the train would be arriving on a different track, which was super-far from the platform I was waiting at. I scrambled up and down the stairs, racing across an entire station lobby for said track. Upon arriving on said track, the announcer confessed her error and said that the train was arriving on the platform I had previously been at. So, I ran all the way back. And there were only three to five minutes to spare all the time this was going on. If I had missed that train, it would have cost me about €500 and messed up two important engagements lined up in Amsterdam, next day.
· Always keep extra cash for emergencies, even if you don't need it. Especially if you have other pre-existing health issues. Something will always happen. If you aren't ready to face it, don't travel. For instance, I had an emergency cash fund of about $700 stashed away in case something goes awry. It turned out that I did once end up spending a bomb on cab fare when I realized I had left my medication back where I was staying. I had to fetch it at record speed and return to Schipol Airport in fifteen minutes if I wanted to make it to Brussels. Emergency cash fund helped.
· If you want to get the real essence of a new city, town or country as a writer and explorer, ditch all the tourist places. Get in a little deeper, explore the unexplored and get to places that are hard to find on a map. This was the case with the Sunflower Tower I scoped out in Lichtenhagen. The only way I could get there was by talking to locals once I arrived in Rostock. Talk extensively to locals. Talk to other fellow travelers from other countries on the other side of the hemisphere. That's where the stories are—not in the Eiffel Towers and Madam Tussauds of the world. Although, of course, it also helps to ditch the writer in you for a bit, now and then, and simply play tourist!
· If you're traveling on work, it's impossible to not be logged on, nearly all the time, providing updates or responding to emails—sometimes needing to communicate even when you are in a low-connectivity area, as was the case with me on a ten-hour journey back from East Germany to Amsterdam. If you are a freelancer who's making your own arrangements, be sure to get to the bottom of mysteries involving local SIM cards, phone unlocking, Wi-Fi hotspot activation and so on. You don't want your original phone carrier to siphon you off through international roaming charges. Also, be sure to charge up all your phones, laptops, iPads and portable chargers while on the move. Never forget converters. Poor planning is no excuse for a missed appointment because you couldn't access an email.
Have I missed anything? Feel free to drop comments and suggestions if I did, or if you have other experiences or perspectives that you would like to share and/or discuss.
Happy travels and aloha!
An interview with a subject in Cambridge, UK. Sept. 2017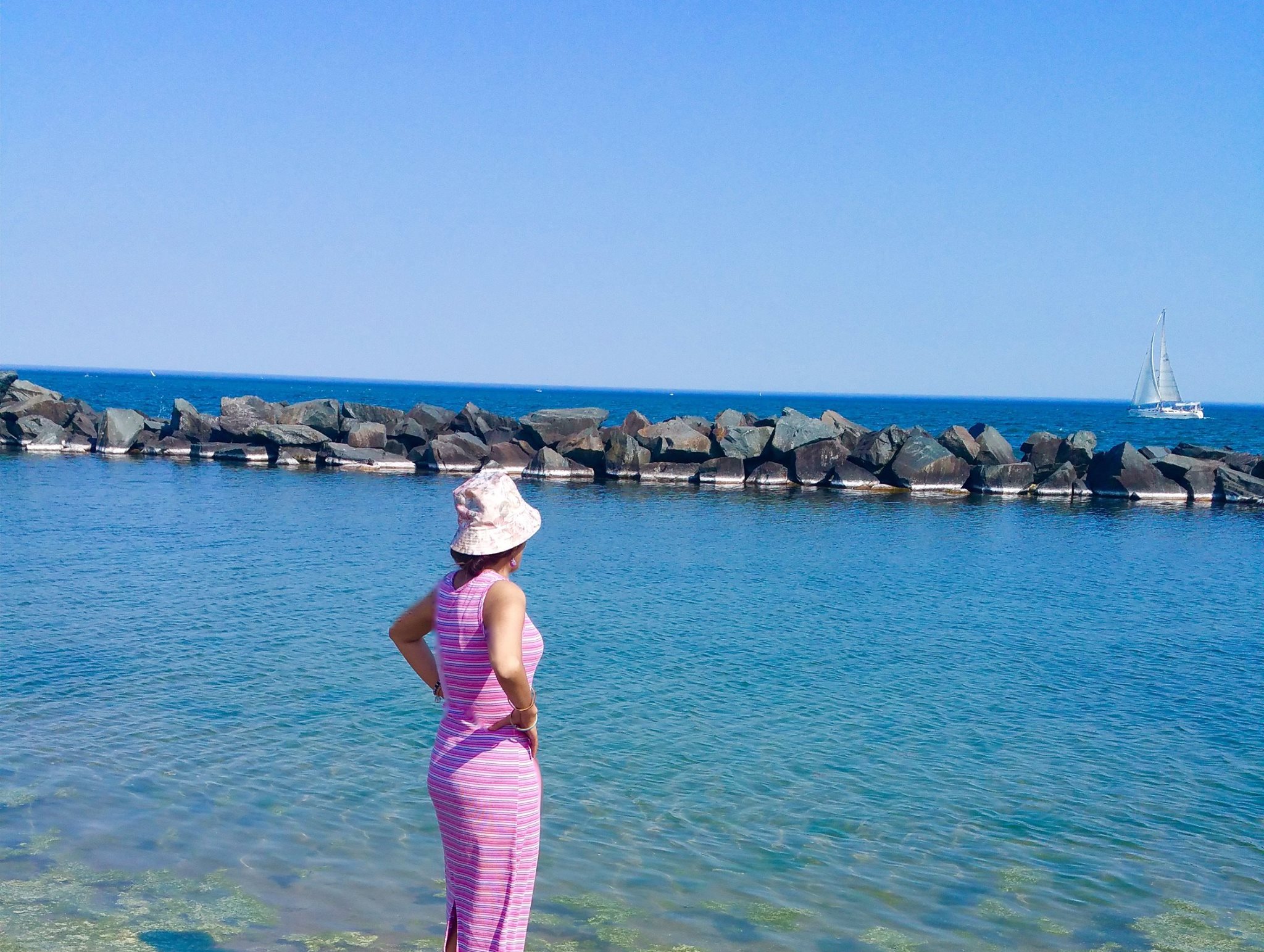 Hiking in the Cadillac Mountain, Maine. July 2017
In Brussels' Underground City. Sept. 2017
Walking on a bar 100 ft off the ground. May 2017
On the field in Sachsenhausen concentration camp - Oranienburg, Germany. Sept. 2017
Scheveningen, Netherlands - Aug. 2017
Swinging from a rope in West Virginia - May 2017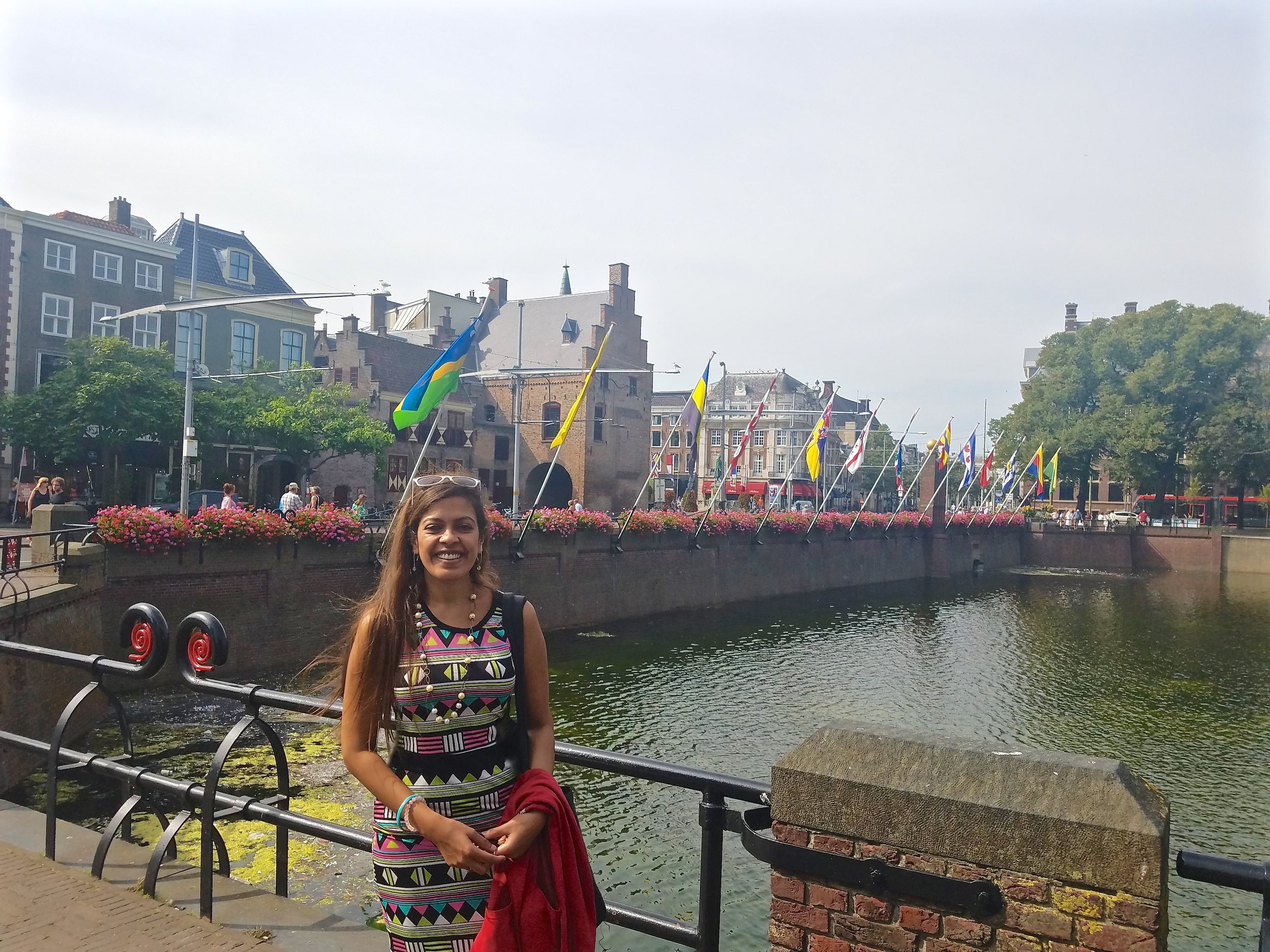 The Hague, Netherlands. Aug. 2017