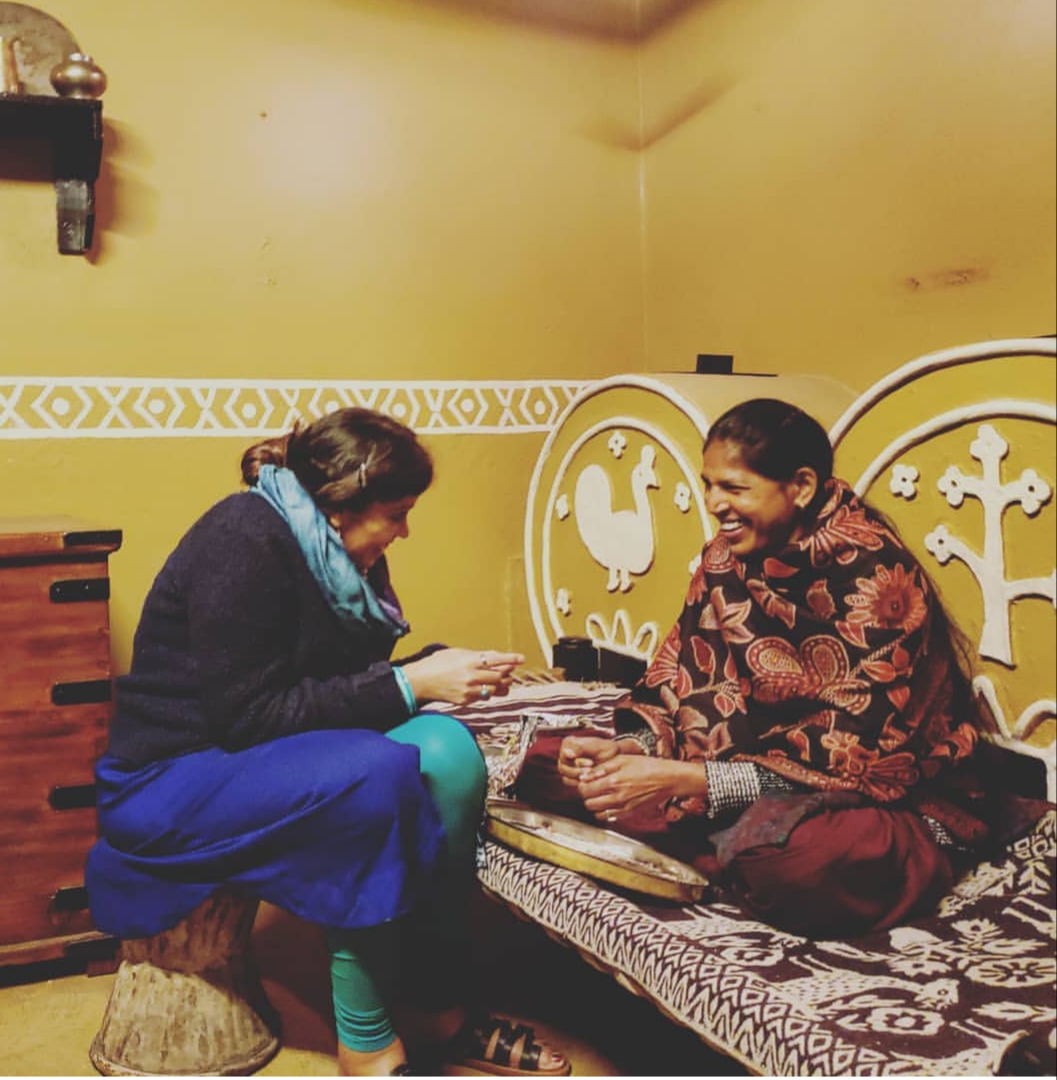 HAVELI. JALANDHAR, PUNJAB. 2019
At the Haveli, roughly six miles east of Jalandhar in Punjab. On this photo, I am seen engaging in conversation with an inspiring local while attempting, under her instructions, to break vermicelli - a key step in the making of the traditional seviyan porridge, which is a fixture in the Punjabi diet. This photo was taken by one of the partners on the expedition, which comes on the heels of my inauguration of a book club under the auspices of FICCI Ladies Organization, a division of the Federation of Indian Chambers of Commerce and Industry, in Ludhiana, Punjab.
KEYWORDS: Punjab, FICCI, FICCI-FLO, book clubs, Victims For Sale, Authors, Nish Amarnath, Jalandhar, Haveli, Haveli Jalandhar, Ludhiana, women empowerment.
As seen here with literary icon Maina Bhagat in her home. Maina heads Apeejay Oxford Bookstores (which is India's most iconic national chain of bookstores) and is a co-director of the Kolkata Literary Festival.
CALCUTTA CRICKET AND FOOTBALL CLUB. KOLKATA. 2018.
At the Calcutta Cricket and Football Club with writer, poet, theater personality Saira Shah Halim who is also one of India's most prominent social, political and gender activists. I'm blessed to have connected with Saira through Victims For Sale.
Mocambo. Park Street. Calcutta (Kolkata). 2018.
As seen after a dinner (and by God, the fish and prawns were so tasty!) with Jonathan Ward, Principal Officer at the U.S. Commerce Department (U.S. Commercial Services) and Rajlakshmi Shyam, entrepreneur and fashion/gown designer.
AMBER FORT PALACE, JAIPUR. INDIA. 2018
AMBER FORT PALACE, JAIPUR. INDIA. 2018
I am seen in the exact same spot where Mughal emperor Akbar's wife Jodhaa was portrayed as gazing down into the courtyards in the 2008 Bollywood blockbuster Jodhaa Akbar, starring Aishwarya Rai and Hrithik Roshan. This picture was taken during a tour in Jaipur amid the five-day Jaipur Literature Festival extravaganza that I was invited to, in 2018.
KEYWORDS: Jaipur Lit Fest, ZEE JLF, Jaipur Literature Festival, Jaipur, Authors, Nish Amarnath, HarperCollins, Amber Fort Palace, Bollywood blockbusters, Jodhaa Akbar, Mughal, Hrithik Roshan, Aishwarya Rai.
MIDTOWN HILTON, NEW YORK. NOV. 2016
One of the most classic press passes I've seen! As taken during a pan-American industry conference I attended as a journalist at S&P GLOBAL.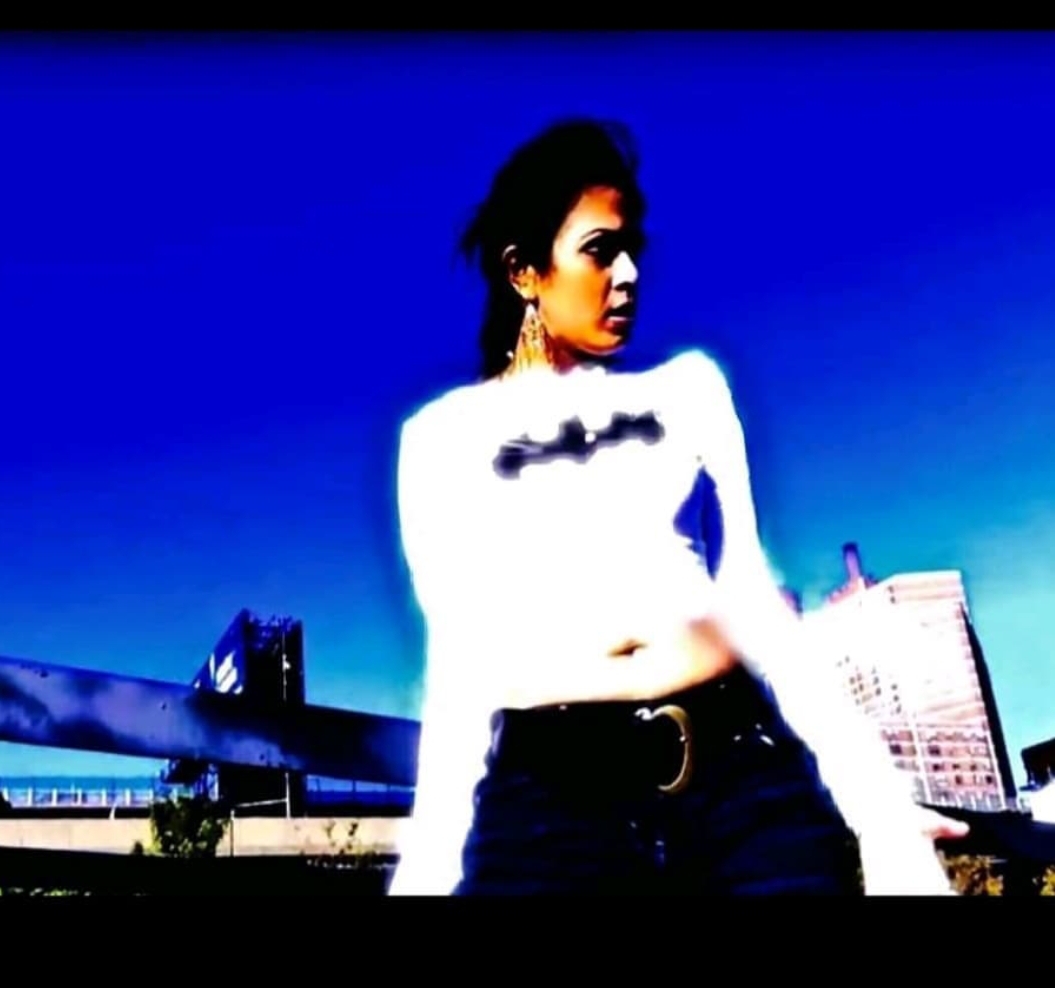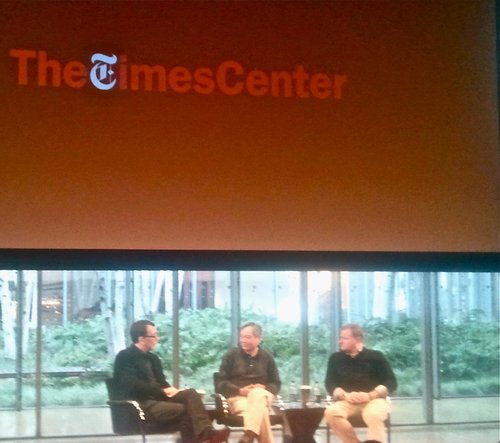 THE NEW YORK TIMES, NEW YORK. 2013